THE HIGHEST QUALITY CUSTOM HOMES WITH PRICING THAT CAN'T BE BEAT
We ensure every inch of your custom-built home exceeds industry standards and remains on budget. With decades of experience in the industry, Barry Homes is a trusted builder that will deliver all of your building or renovation needs on time, and within budget.
Find Your New Home
WE WANT TO BUILD YOUR CUSTOM DREAM HOME
As a custom home builder in Saskatoon, Saskatchewan, with roots in the community, we pride ourselves on developing long-term relationships with our clients. Working with our team of experienced professionals through your entire project will give you the peace of mind you need.
Learn more
WE ARE COMMITTED TO QUALITY AND ARE PROUD OF OUR WORK
Whether we're helping to build your custom home, interior or exterior renovations, restorations or landscaping, our quality remains the same for every project. We are proud of our work and we love to share in that excitement with our clients. Want to see how they feel? Check out our testimonials to see what our clients are saying about us.
Customer Testimonials
Your Trusted Canadian Custom Home Builder in Saskatoon
Barry Homes Developments Inc. is your trusted Canadian home builder, specializing in custom designs that offer value and comfort. As a modern and cabin home builder in Saskatoon, SK, we use high-quality materials and exceptional workmanship that exceeds industry standards. We have roots in the community and focus on building relationships as we build our homes. From design to execution, our team at Barry Homes Developments Inc. is with you at every step of your journey.
Restoration and Insurance Contractor in Saskatoon
As experienced residential and commercial contractors in Saskatoon and area, Barry Homes Developments Inc. provides custom home building and a range of other services designed to protect your home in the long term. We specialize in water damage restoration, fire damage restoration, and flood damage restoration, working with your insurance company to simplify the process as you recover. To find out more about the services we offer, or for an estimate, contact our team today at (306) 229-4117.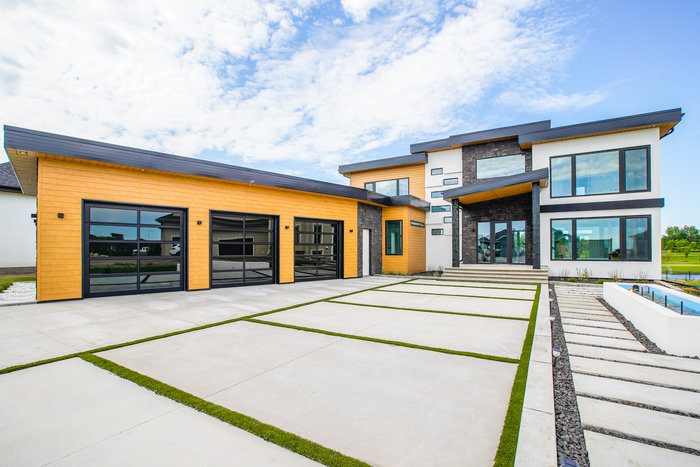 Searching for a professional custom home builder in Saskatoon? Look no further
Contact us to discuss the possibilities, we build in Saskatoon and throughout Saskatchewan!
Trustworthy Saskatoon custom home builders: we make it easy
Your home will be one of the biggest investments in your lifetime, and you want the people working on it to treat it as if it were their own. Barry Homes is capable of handling all types of custom home projects in Saskatoon—home building, landscaping, restorations, roofing, and interior and exterior renovations. There is nothing that our team of experienced professionals can't do!
EXPLORE OUR SERVICES
Custom Home Building
Are you considering building a custom home in Saskatoon but don't know where to start? We are here to walk you through the whole process.
Learn more >>>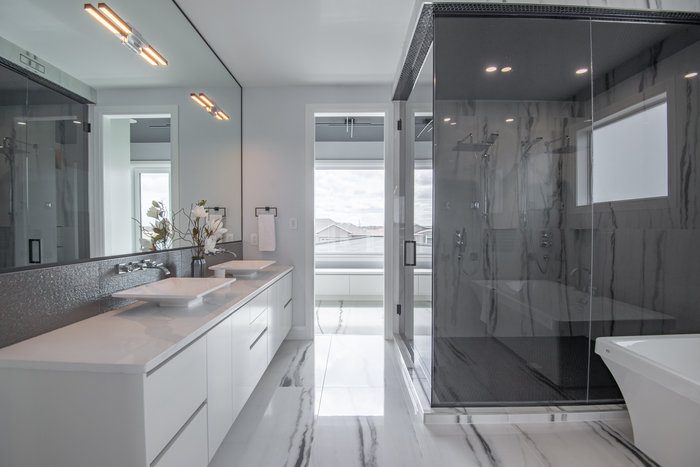 Interior Renovations
We can work with your preferences and style to create the look and feel you're looking for in your new home. If you've got a vision, we can help you bring it to life.
Learn More >>>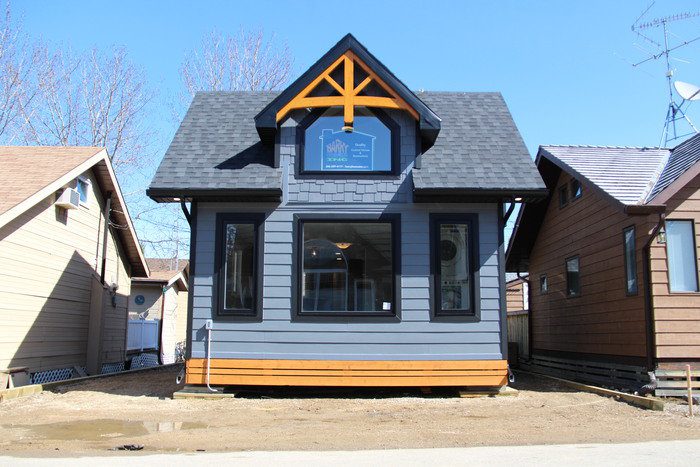 Roofing and Exterior Renovations
Looking to increase your curb appeal? Barry Homes can help with all exterior renovations to make sure that your home looks as amazing on the outside as it does on the inside.
Learn more >>>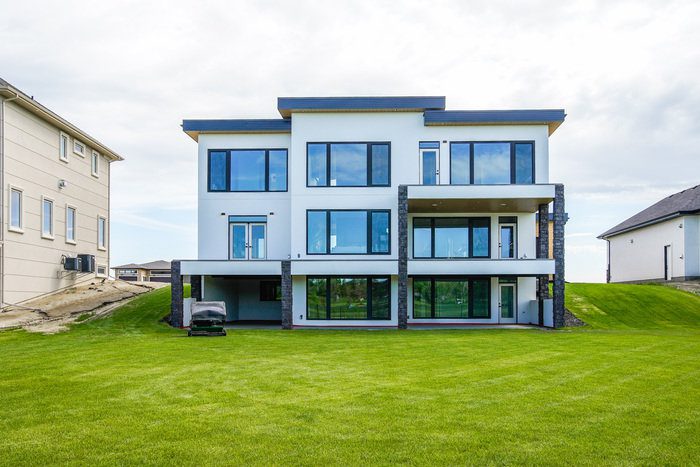 Custom Landscaping
No need to juggle working with multiple contractors, we're able to take you through your entire yard, garden, fence, deck, or pergola installation process.
Learn more >>>
The Best Home Building Contractor in Saskatoon
Building a new custom home is a big investment. That's why finding a Saskatoon home builder you can trust is extremely important. With decades of experience on our team, you can rest assured that you'll receive the highest quality of craftsmanship and personal care. We're a team of dedicated professionals who will stay with you throughout the entirety of your project and help you stay on budget.
Great home builder
"I'd like to thank the team at Barry Homes for the beautiful home they built me. They're a stand-up group of people that did a great job."

— Mike